Christmas photoshoot in Bournemouth and Poole, Dorset. Are you looking for a special gift for your grandparents this Christmas? Or is it the Christmas cards that you're after? We'll get you sorted!
I'm getting so excited about this year's Christmas photoshoot. I've prepared a beautiful and timeless set up, that is festive and very elegant at the same time. Put on your knit jumpers, wrap up in blankets and i'll make you a warm chocolate. Children would absolutely love Christmas photoshoot under the fairy lights, so would their parents. Make sure you book well in advance, as Christmas photographers in Bournemouth and Poole are in a great demand, this year like never before.
time and pricing
My Christmas mini photo sessions will run on:
October 21-22, 2021
November 18-19, 2021
December 09-10, 2021
Each session will last 30 mins (perfect time to keep those little people busy) and will include 5 digital images. Up to 4 people can participate in the shoot. The price is £95
Later this year I will also announce my outdoor Christmas photoshoot dates in gorgeous evergreen forest. This will work beautifully if you are up for a more natural relaxed type of shoot. Get in touch if you want to be added to my waiting list!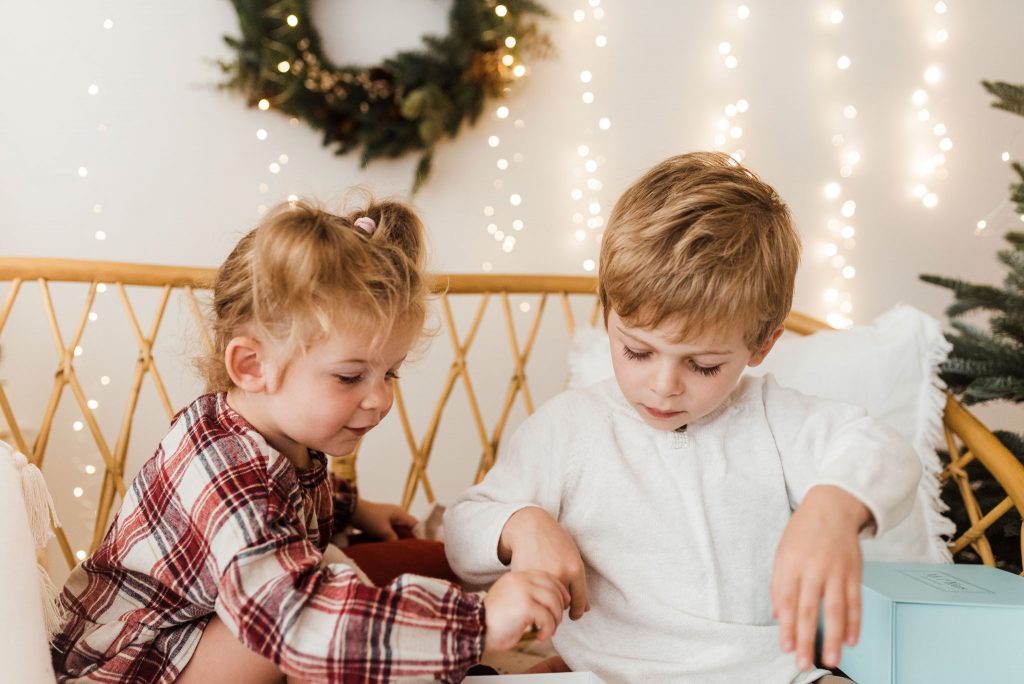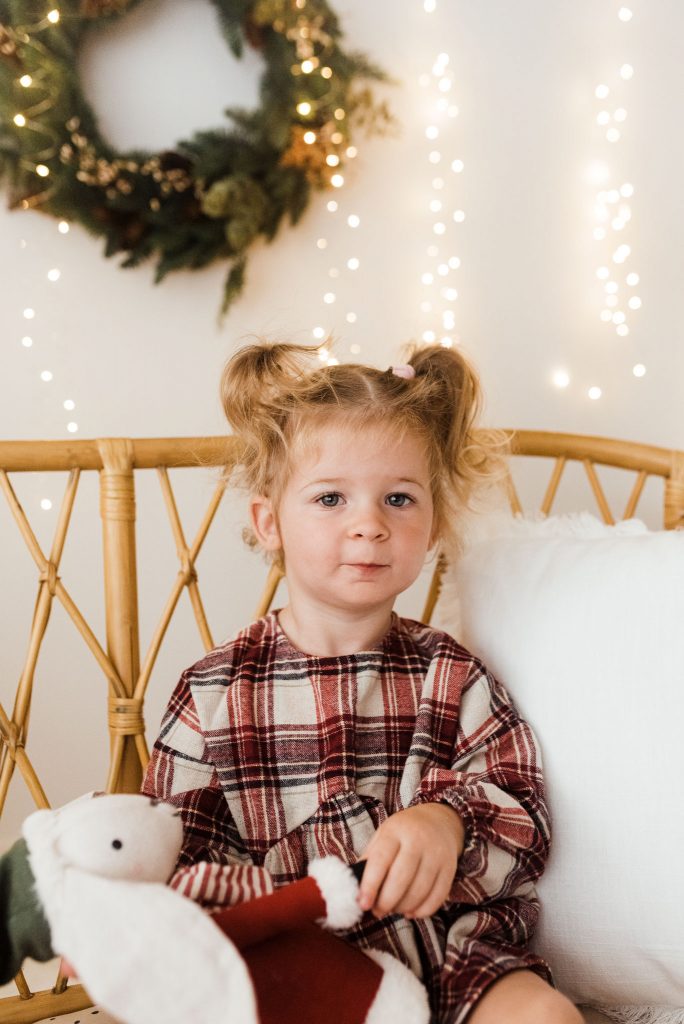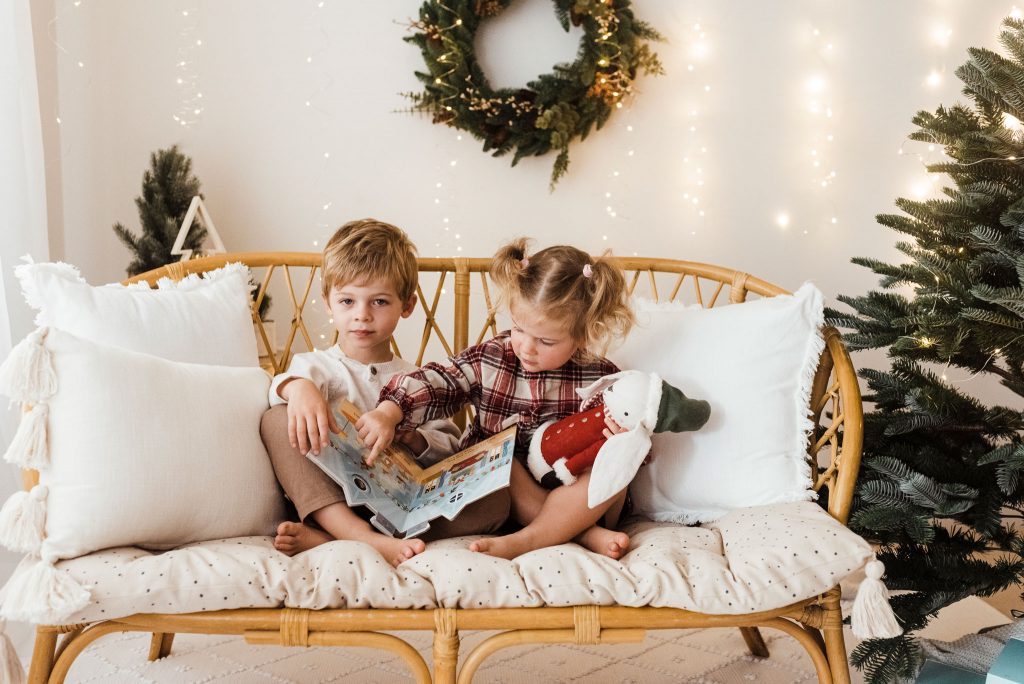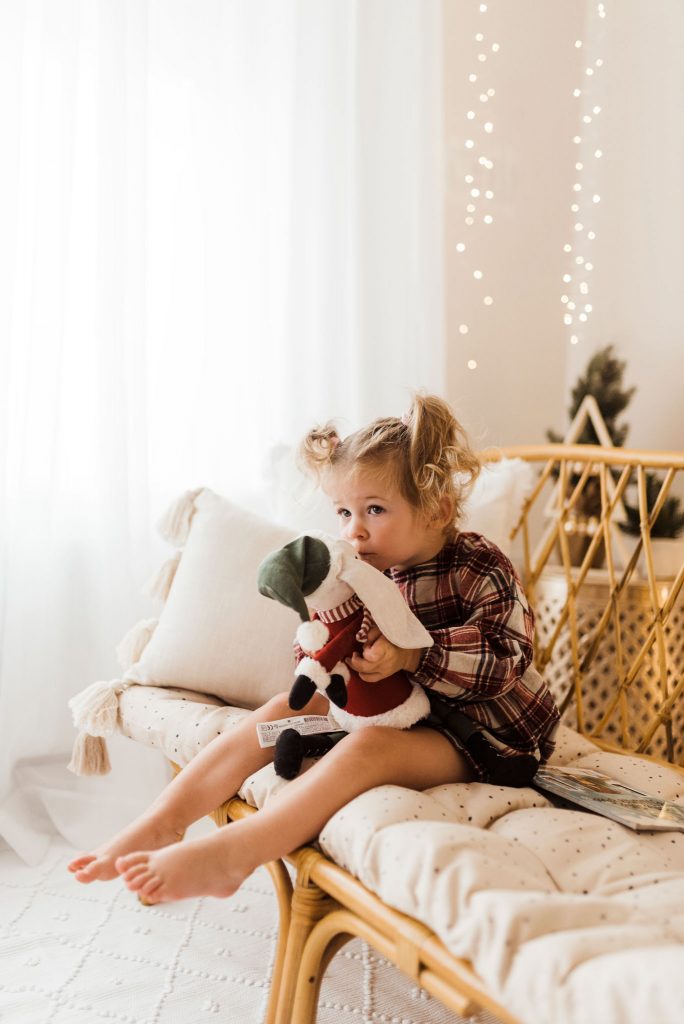 what to wear
When it comes to Christmas photography – choices are endless. You may want to have a Christmas photoshoot in pyjamas, or put those reindeer jumpers on. In case you prefer a less themed and more timeless look – I recommend going with plain beige or white chunky knit sweaters – they will look amazing in my studio, styled in beautiful creams and neutrals.
And why not subscribe to my Instagram and Facebook for latest updates and promotions.
Email me at info@irynaphotography.co.uk or via my contact page for more details. I will be glad to suggest some ideas on the story we can create together!
Dorset Family photographer covering Bournemouth, Poole, Wimborne and surroundings.