Dorset cake smash photography is a great way to celebrate your baby turning one. When photographing little one's first birthday I prefer to keep my focus entirely on the baby, avoiding any distractions. That's why my Dorset cake smash sessions are very minimalistic. All photo sessions take place in my all-white studio in Poole, Dorset, with vintage or floral theme. I prefer to keep the colour palette very neutral to achieve that timeless look. We'll need 1 hour or so, depending on the birthday baby's mood. You can have plenty of breaks if you need to, this time will not be deducted from the shooting time.
What's included in your photoshoot
We'll start with your little one's neutral portraits. Framed, they will look great on the wall all year round. There is an option to include family and siblings photography, please do get in touch to discuss. After the pre-smash part we'll move straight to a messy business! Your little one will smash, squish and probably 🙂 eat that cake. That's when things are going to get really fun and I promise you the photographs you are going to receive will make you cry with laughter! We'll finish with a bath and bubbles for a birthday baby to wash off that cake and ensure you are ready to drive back home.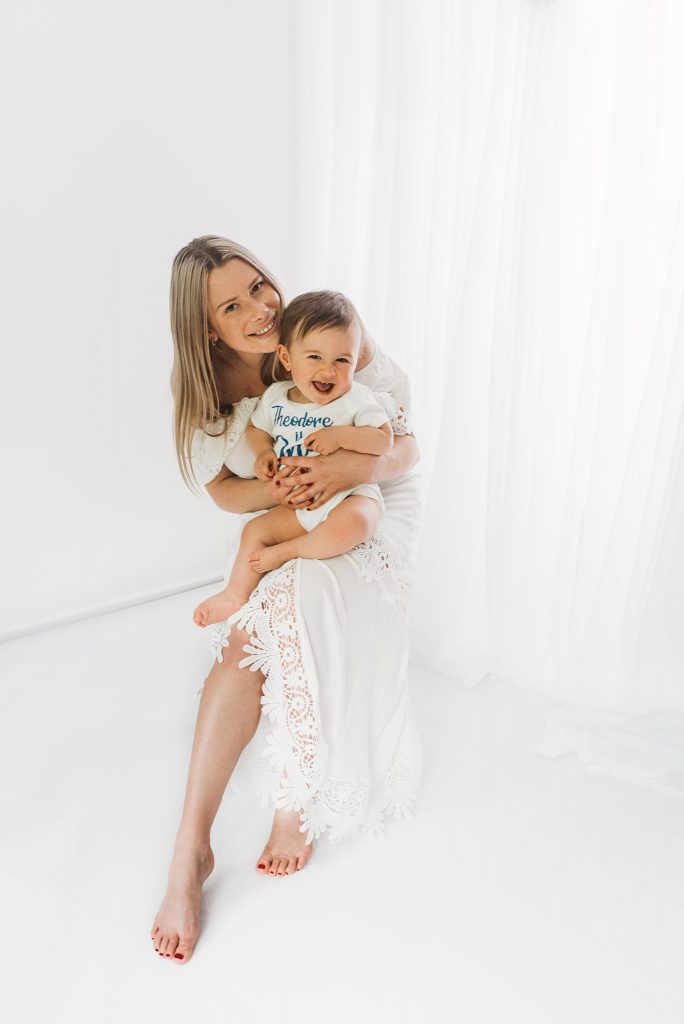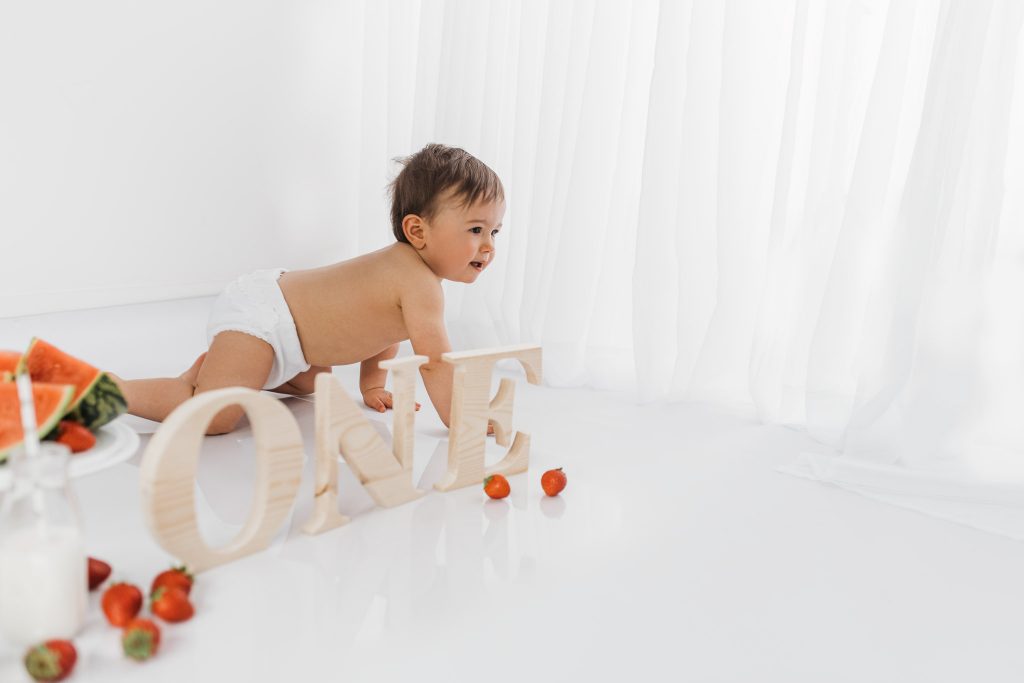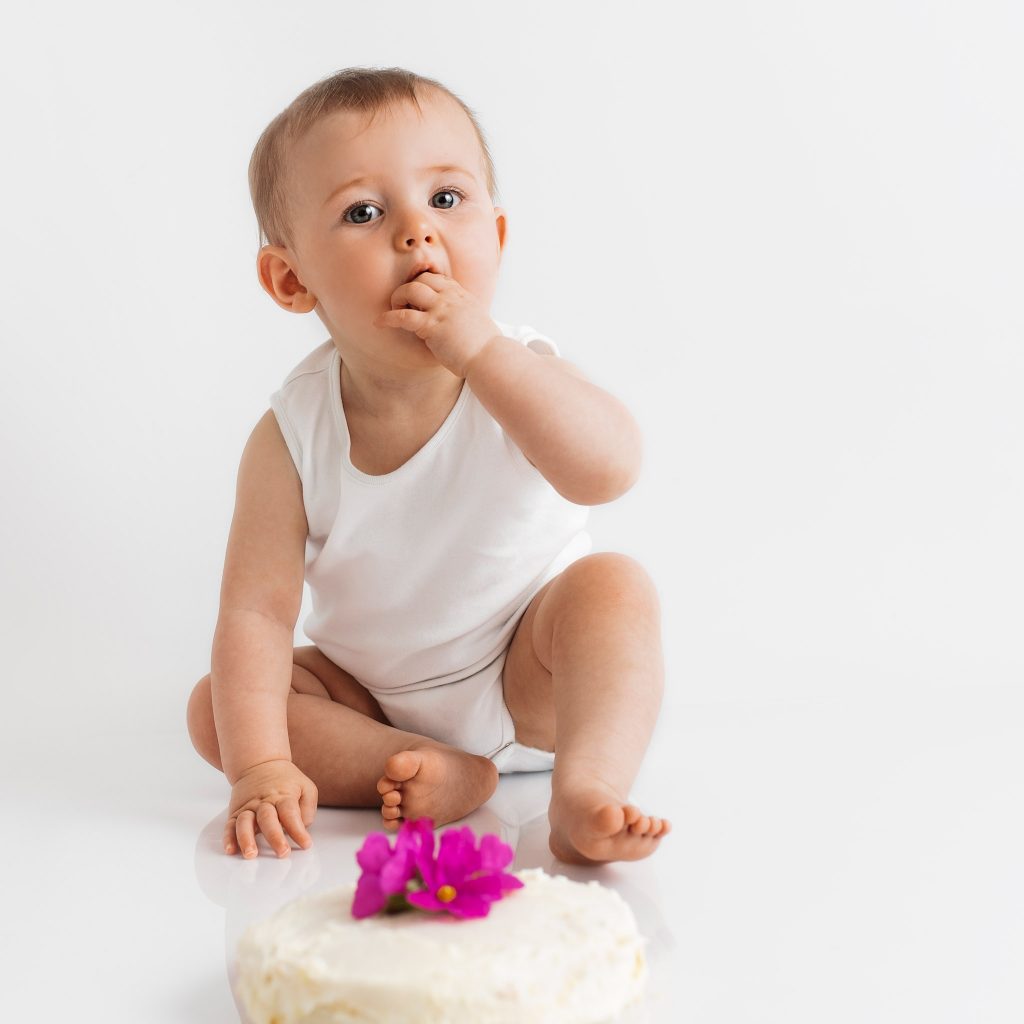 Healthy cake smash alternatives
I'm happy to recommend local mini cake producers which will bake beautiful naked mini cakes for you. And if you're going sugar free – we won't even need a cake! I have photographed cake smash sessions with fruits, pancakes, yogurt jellies. I have tons of creative ideas on healthy cake smash.
Sessions can be tailored to your needs. Some families prefer to skip the cake part and instead have photographs with a favourite toy, balloons or even pets. I will be happy to discuss and incorporate your ideas.
And why not subscribe to my Instagram and Facebook for latest updates and promotions.
Email me at info@irynaphotography.co.uk or via my contact page for more details.
Cake smash in Poole and Bournemouth. Professional cake smash photographer in Dorset.