You spend the first few months staring at every little inch of their faces. Little yawn, the fluff on their ears or a glimpse of a smile. Then you spend the eternity missing that feeling. As a professional Dorset newborn photographer I will be happy to document those precious moments and tiny details for you. All my sessions are totally baby-led. We do only what comes natural. No awkward posing or props. Light, shadow and parents snuggles is the only thing we will need during my newborn sessions. I take bookings both for newborn photo studio in Bournemouth and Poole, as well as on-location newborn photography in Bournemouth and anywhere else in Dorset
Milk drunk lips, tiny fingernail, sweetest yawns…
As a mother of two I know how you feel….Your little one just arrived. Feed, change, settle, sleep…oh hold on, no sleep. Newborn photographer in Poole…What? Really? Now? No way…But you should, you really should. 
My newborn photography sessions run in my home studio, that has a very natural and relaxed feel to it. It is simple and bright, filled with natural light. It allows me to capture natural family moments and connections between parents and newborn baby, that don't feel like they were staged or taken in a formal studio setting. 
Photographing baby in parents hands is the mandatory part of our photo session. You care for your child 24/7, so don't think you can sneak out from the picture. Decades after you won't care what outfit your little one was wearing or how perfect was his pose, but you will want to hold on to that fleeting moment when your child was so dependant on you, the time when he could snuggle in the palm of your hand.
Older siblings are very welcome to join! They always make the image look really special. You can't plan it, you can't control it, you can't stage it – and that's the beauty of it.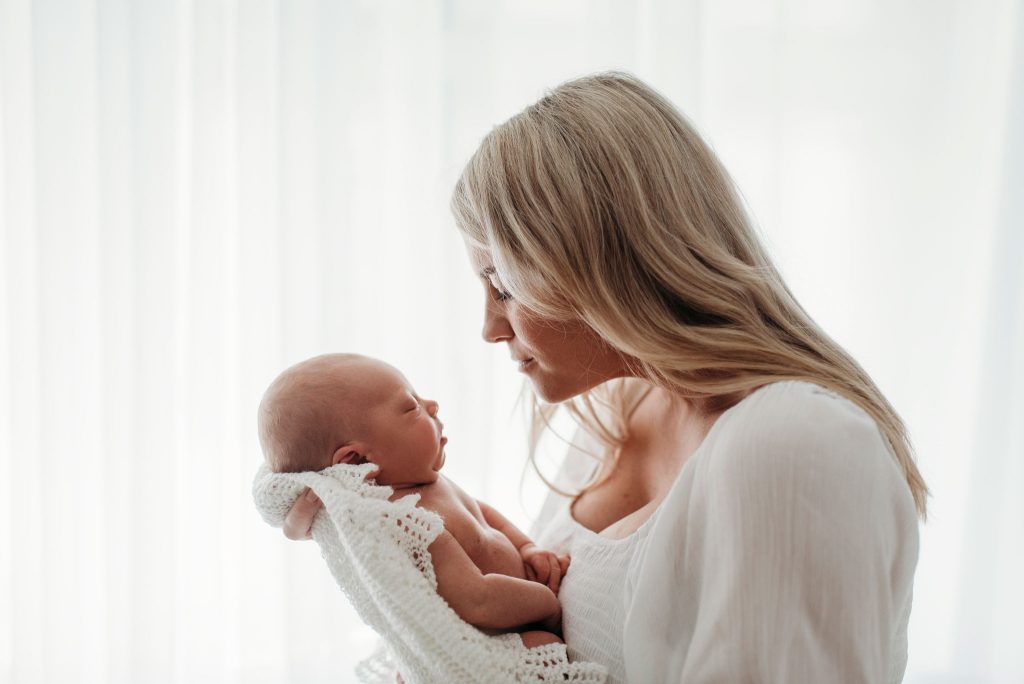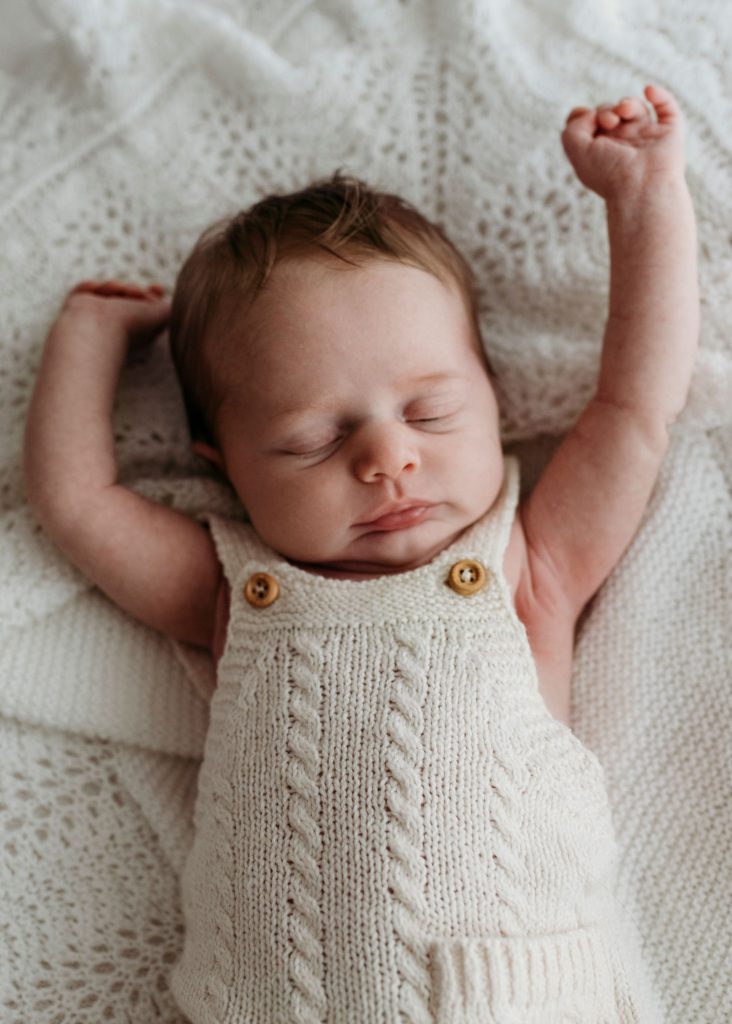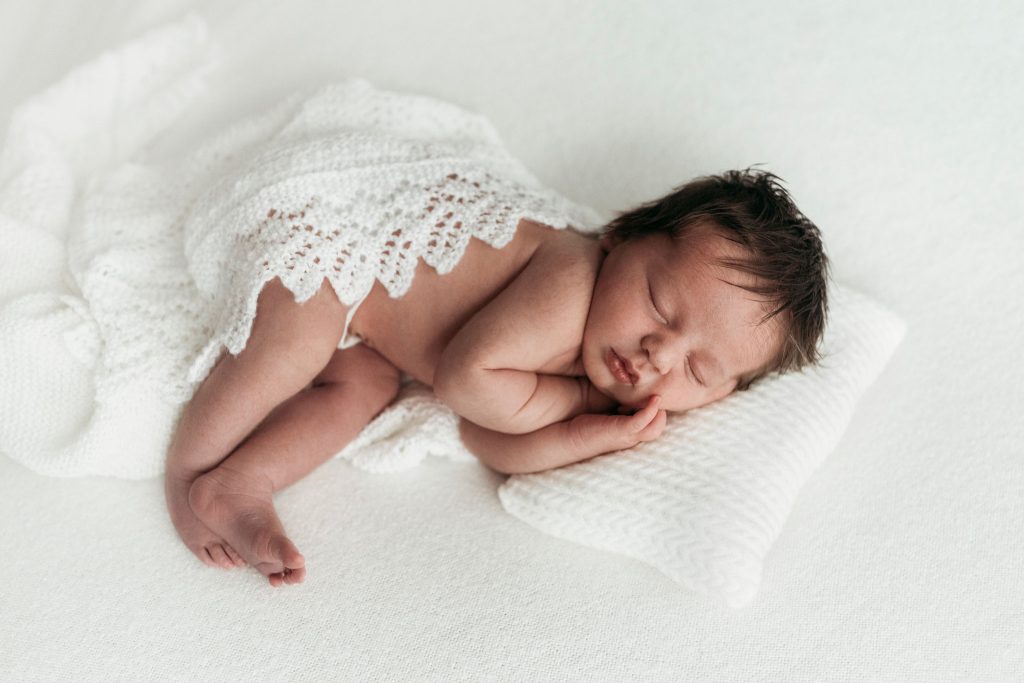 What to expect
I believe that all you need to create beautiful newborn portraits is light and shadow.
During all my sessions baby takes the lead. Which means we only do what feels natural for your newborn baby. There will be no unnecessary props or tricky poses. A little yawn, stretch, snuggles with mom or breastfeeding is what I'm after.
What, when and how
WHEN to book. I recommend booking a session two-tree month ahead of your little one's arrival. But of course we all know that they come when they want, so we will be able to adjust the date when your baby arrives. The best time to photograph a baby is between 9-14 days.
WHAT should I wear. I recommend keeping things simple. Whites and neutrals look wonderful and timeless. Aim for a simple white vest combined with textured cardigan, or flowy maxi dress. We will have a separate chat on this before your session. I also have a lovely client closet which you are welcome to use.
HOW should I prepare. That's the beauty of it – you do not need to prepare. Relax and have a cuppa while I document the tiniest details of your new baby and then join for cuddles! No tricky manipulation posing, only things that come natural.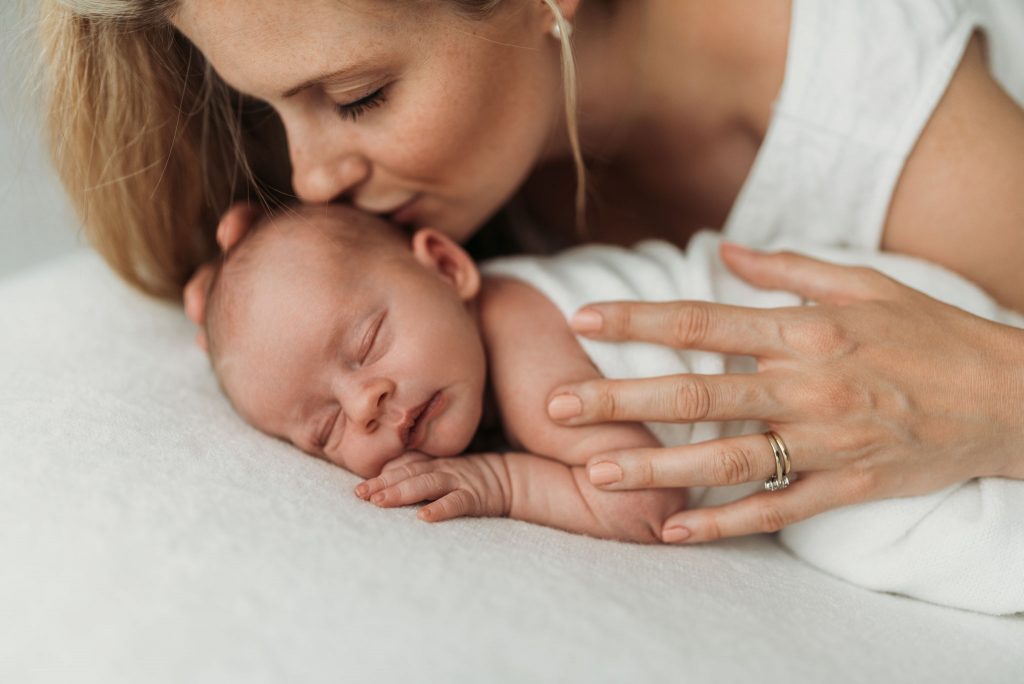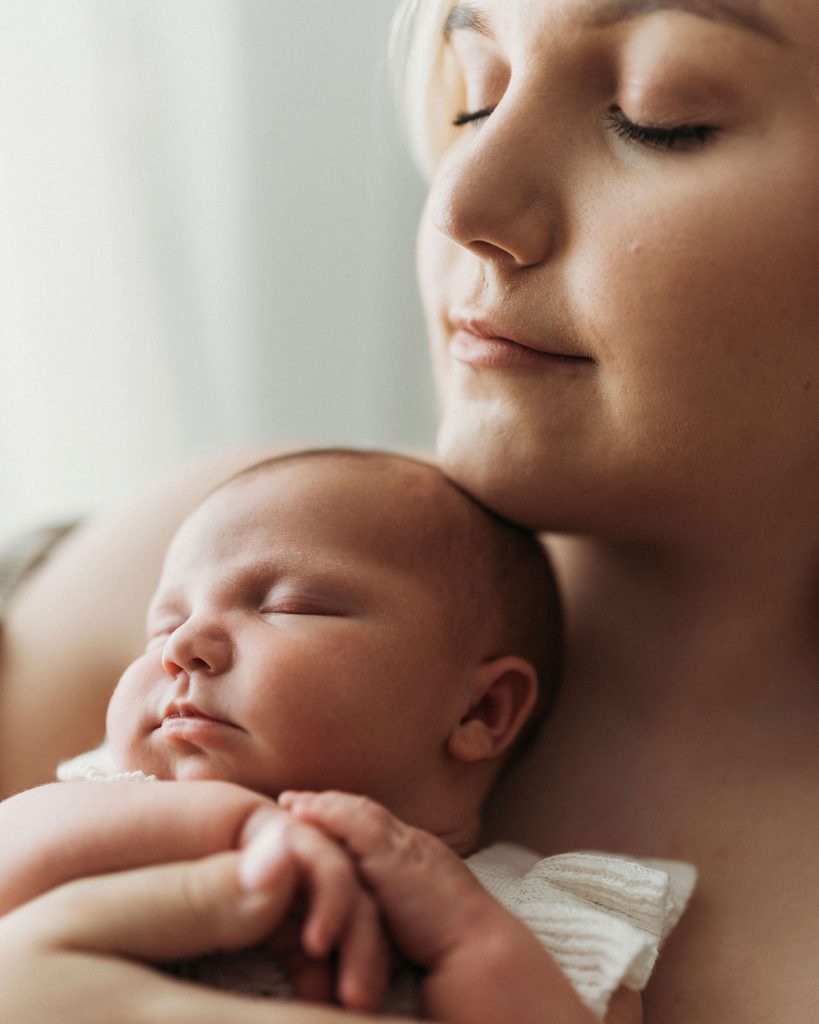 And why not subscribe to my Instagram and Facebook for latest updates and promotions.
Email me at info@irynaphotography.co.uk or via my contact page for more details. I will be glad to suggest some ideas on the story we can create together!
DORSET FAMILY PHOTOGRAPHER COVERING BOURNEMOUTH, POOLE, WIMBORNE AND SURROUNDINGS. BOURNEMOUTH NEWBORN PHOTOGRAPHER. NEWBORN STUDIO IN BOURNEMOUTH AND POOLE