As a maternity photographer in Dorset, I've been photographing expectant moms and dads for over 3 years now. I capture the beginning of new life growing inside you in a most flattering way. Pregnancy is a special time, full of sweet happy moments, but also full of discomfort, mood swings and let's be honest – absence of confidence. On the other hand – it's the beginning of your baby's life and you'll want to documents it. My responsibility as a pregnancy photographer is to make you feel as the most beautiful Mama, because YOU ARE! There is nothing more magical, than bringing new human being into this world.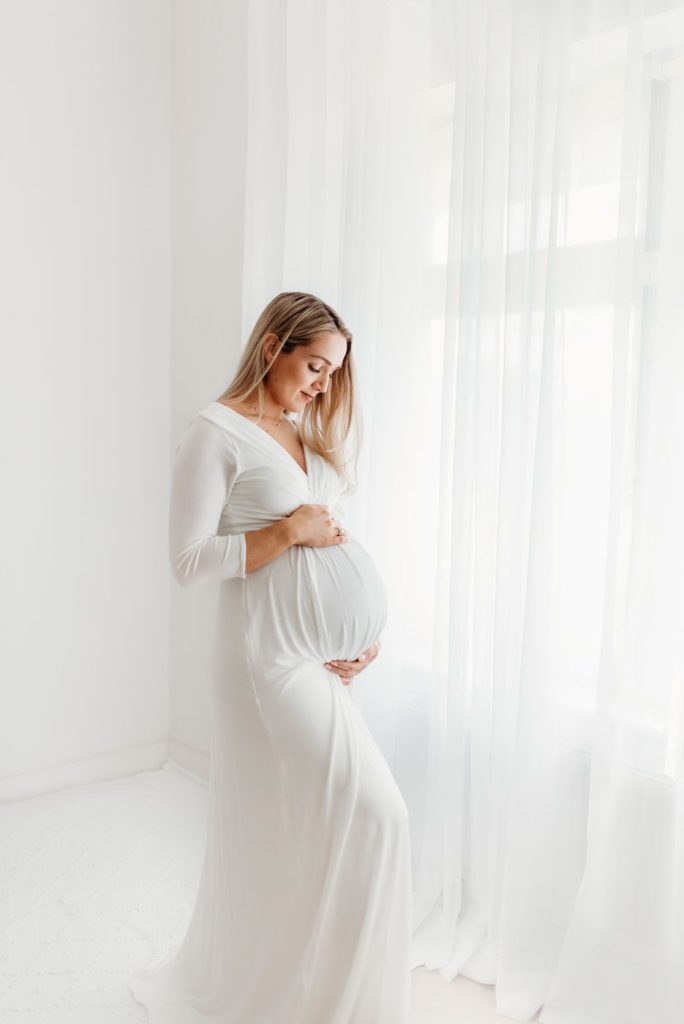 The best time to have your maternity photoshoot
Probably the earliest time for your bump pictures will be around 28 weeks. By this time most women will be fully showing and that's what we need to get those beautiful bump silhouettes. Many expectant moms choose to have their pregnancy photoshoot before 32 weeks, as later into pregnancy things may get a bit uncomfortable. But of course it is purely your choice and I will accommodate whatever you decide to do. Don't leave your maternity photoshoot for last minute – we all know that babies come when they want to come and you don't want to miss out on documenting the bump!
What to expect
First of all I want to stress out that it is my job to make you look beautiful on your maternity photographs. I know how to light, pose and choose the flattering angles. We will work together with expectant mom to make sure you are totally happy with every single picture you receive. Entire photo session is very relaxed and joyful. But don't worry – I will give you some guidance on looks and poses to emphasise your beauty!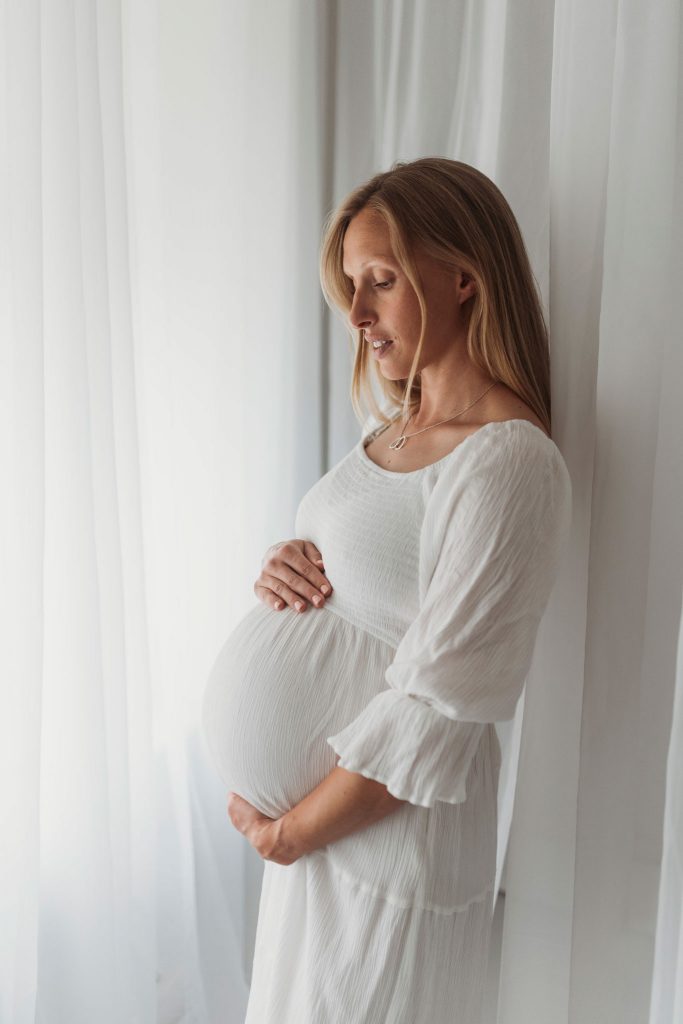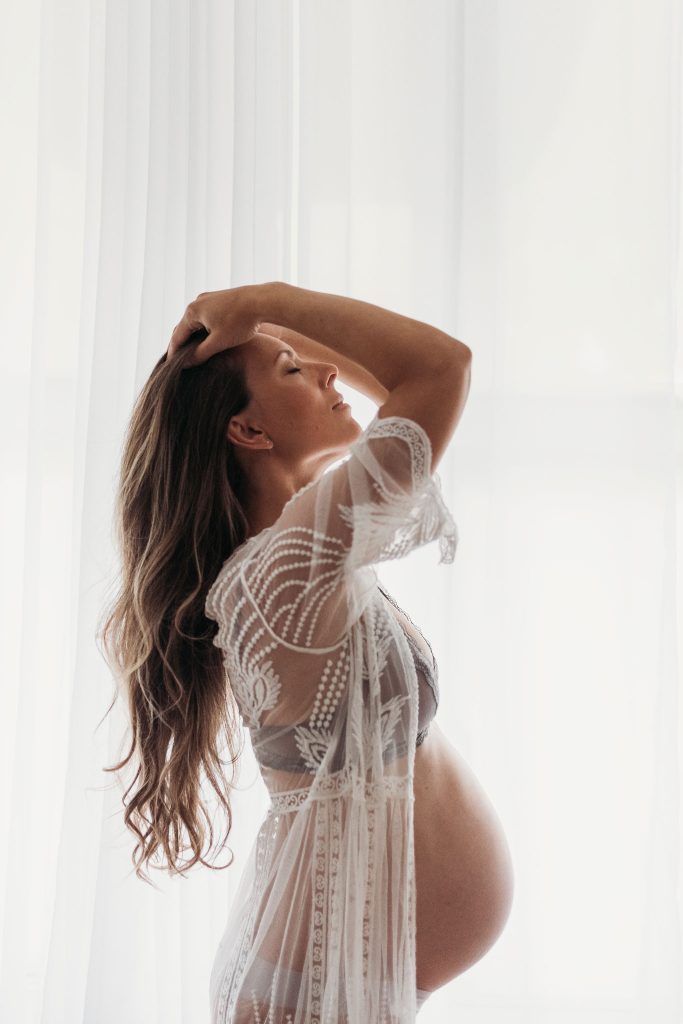 What to wear
I usually go through 2 looks in my studio maternity photography. Perhaps bring something from the list below:
– fitted dress to show off your momma curves
– flowing dress works perfectly for outdoor maternity photoshoots
– white XL shirt borrowed from your partner
– jeans (just your old pair, no need for maternity ones), vest and knit cardigan for the cosy casual look
Go with solid neutral colours, that will look timeless. If you decide to have an outdoor maternity photoshoot – consider different seasons. Choose soft neutrals for spring and summer, texture & knits for autumn. I also have a beautiful selection of flowing silk fabric and dresses in my photo studio in Poole, Dorset.
Can I bring my older child with me?
You can and you should! Older siblings make these images so very special! My approach is very observational here – I let them take the full lead and document whatever they decide to do next. And whatever they decide to do – it's going to look absolutely beautiful.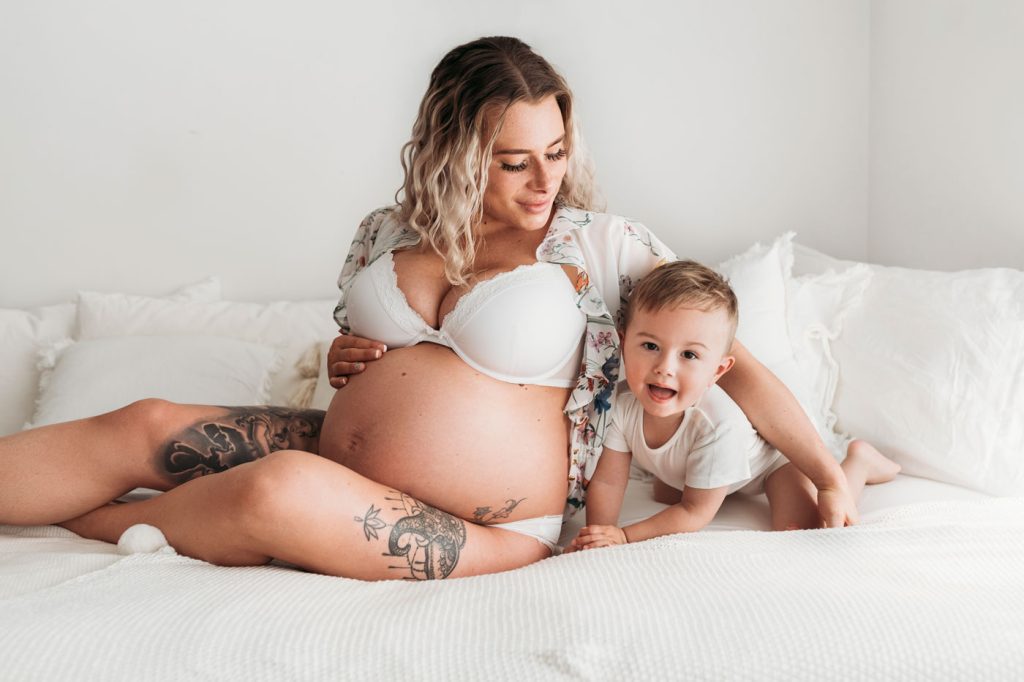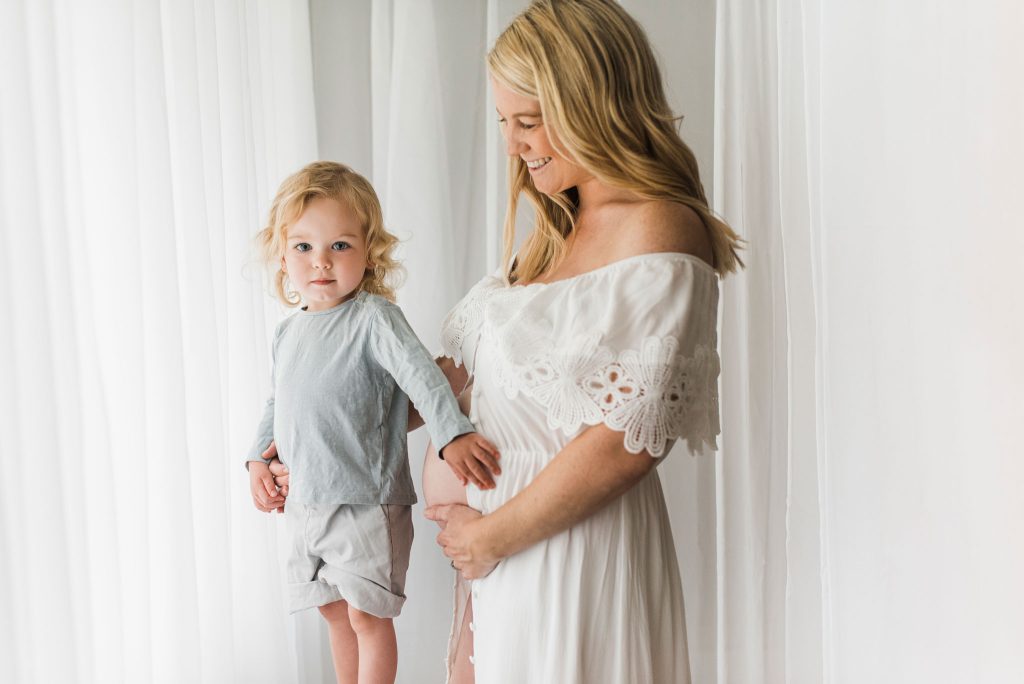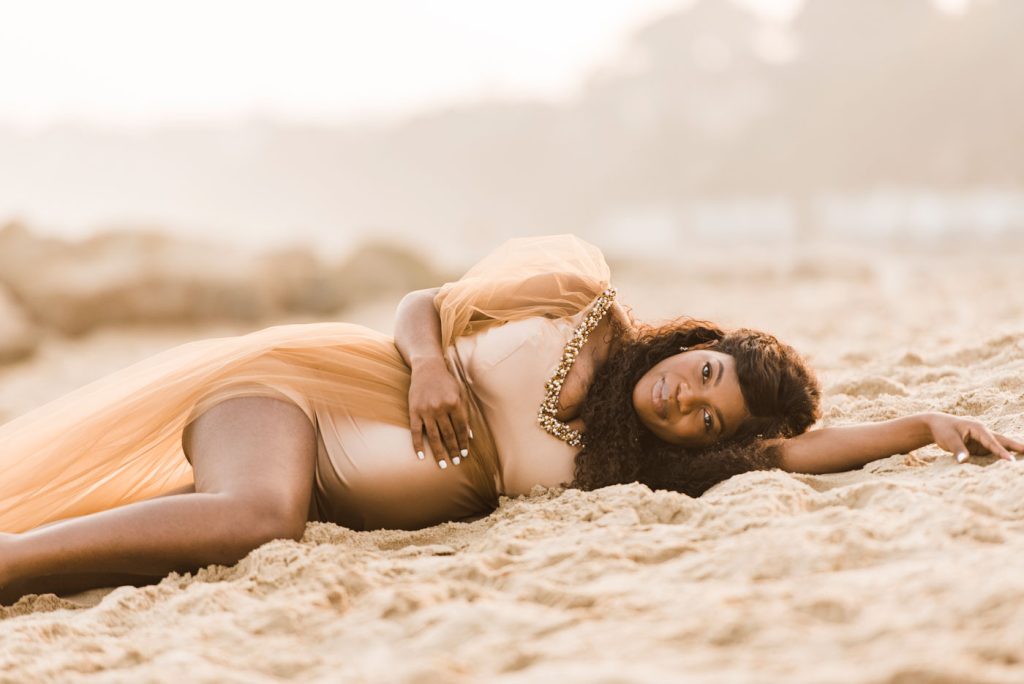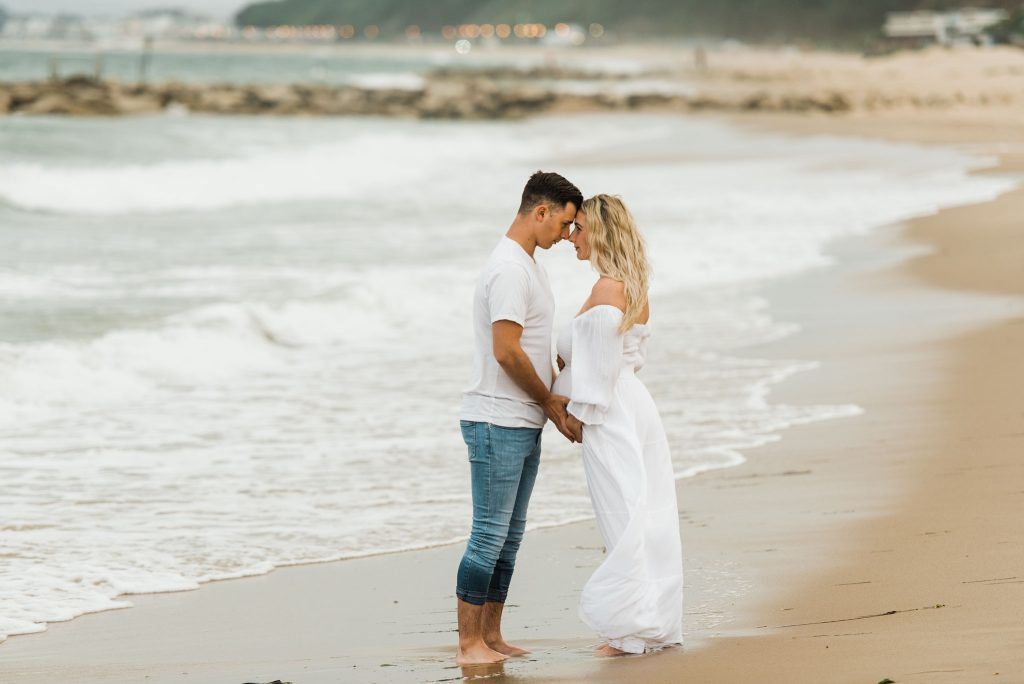 Outdoor maternity shoot
If studio photoshoot is not entirely your thing – I've got you covered! Nothing compliments a baby bump as much as wind in the hair and beautiful sunset. I run a limited number of maternity photo sessions on Bournemouth beach, Sandbanks beach and stunning fields around Wimborne. The session takes part exclusively 1 hour before the sunset to get that WOW factor. These sessions are my best selling ones, so make sure you book well in advance.
And why not subscribe to my Instagram and Facebook for latest updates and promotions.
Email me at info@irynaphotography.co.uk or via my contact page for more details.
Natural maternity photographer in Bournemouth and Poole, Dorset. Flowing silk bump photography and pregnancy portraits by Iryna Photography. Modern photo studio in Poole close to the beach.